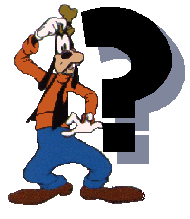 Frequently Asked Questions





I want to teach CCW classes. Can you certify me?
Yes, and No. You must be an NRA Certified Instructor in order for Missouri to qualify you to teach CCW, and I can certify you as an NRA Instructor.. However, you must completely fulfill the NRA's requirements, and there are several things that you must adhere to when using the NRA name.

Why do I have to pay a deposit?
We are sorry for this inconvenience, There are two reasons for this:
1) First, in the past we would allow students to just show up on the day of the class and pay the full amount, but too many times the student would not show up for the class. Considering the limited class size, we sometimes would hold the spot for someone, and turn someone else away for that particular class, only to have someone not show up.
2) This is the most important one. It is a security issue. Criminals know that where there are gun classes, there are guns. Most criminals would not take the chance of being tracked down via their credit card information.

Why don't you show the address to Fisher Arms on your website?
We teach classes by appointment only, and to reduce the chances of having a class disturbed by visitors, we only give the address and directions when a student actually signs up for a class.
Also, see answer to question above

Why are instructor courses required to be paid in full?
This minimizes the chance that someone who registers for the course doesn't show up. The reasons that this is important, is:
A) The NRA requires all instructor classes to have 4 or more students participating. Since we teach only 6 in any class, it can be an issue if someone does not show up.
B) There are significantly more materials that we have to purchase for instructor courses.

Will you teach the class even if it has only one student?
We never cancel any class even if only one person signs up for it. If you turn out to be the only student, you get the undivided attention of your instructor. The drawback is that with more students, there are usually questions asked that you might not have thought of.

How long is the CCW class?
The State of Missouri Statute states that the class must be at least 8 hours long. Our CCW Classes last a minimum of 8 hours and 15 minutes, and depending on class size and student needs can go longer, as much as 9 hours, but typically the class is over at about 5:30. (Class starts at 8am, there is a 1 hour lunch break)

How old do I have to be to get a concealed carry permit?
You have to be 19 years old, unless you are in the armed forces, in which case you may get a Missouri CCW at 18 years of age. This means Army, Navy, Air Force, or Marines. The law does not recognize the National Guard in this case. If you are not yet old enough to get a CCW, you can take the class in advance of your birthday, at virtually any age. Call or email for details.

Do you have to be any certain age to take any firearms class?
Only Instructor courses, or Range Safety Officer, you have to be 21 years old for them. All other courses, including CCW, even if you are not old enough to get a Concealed Carry Permit, or to purchase a firearm yourself, you may take any class with us. In the case of the CCW class, if you take it prior to your qualifying birthdate, it will still be valid when you do reach qualifying age, as there is no expiration date for the affidavit. However, if you are under the age of 18, the Missouri Attorney Generals office has advised us that we must get written permission from a parent or legal guardian stating that you have permission to handle firearms.

Do you take checks?
No, not at this time, but we will take a credit card with a 3% surcharge (Minimum surcharge $3.00)

Do I need to bring my gun with me?
For some classes, including the CCW, NRA Basic Pistol, and Basic Rifle, we supply both the gun and the ammo for the class. For Basic Shotgun, we will supply you with a shotgun for the class, but you must supply your own ammunition. You are always welcome and encouraged to bring your gun with you to learn more about it.

Where is Hillsboro?
Hillsboro is south of St Louis on Highway 21 (Tesson Ferry) and is 28 miles from the intersection of highway 270 and Tesson Ferry.
The classes are held about 3 miles from Hillsboro off Highway B

Do you offer discounts for return Students?
Yes! Any student who pays the full amount for their first class will get a $10 discount on any subsequent class taken at Fisher Arms.

Is your range indoors, or outdoors?
The Pistol Range is temporarily outdoors under a canopy. By winter 2016 we will be using an enclosed shooting shack that can be heated if needed, to protect against the weather

If I have no experience with a pistol, can I still take the CCW class?
Yes, but you may also consider taking the NRA's "Basics of Pistol Shooting Course" first to gain more knowledge about pistols, then take the CCW class.

I see that you give a discount for a husband and wife taking a class together, what if we also bring our children or other family member?
Yes, if you bring your other family members, we will give a $10 discount for each family member.

I've been shooting for years, do I still have to stay the full 8 hours?
YES! It doesn't matter if you are an expert shot who used to be a military sniper, or SWAT team member, the law still says that you must attend the full 8 hour class.

Do you put all of your student's pictures on your website?
No. We will only put your picture on our website if you ask us to. Sometimes we do put group pictures on the site, but only with written permission of each person in the picture.

You advertise that we can use your suppressed pistols during some of your classes, is that legal.
Yes, Despite what you may have believed all your life, suppressors are legal, they are just highly regulated. My suppressors were legally purchased, and it is legal for you to use them under my direct supervision. (As long as you are not a convicted felon, or have been adjudged mentally incompetent, or any other factor which would make it illegal for you to handle firearms)

More FAQS coming.

---