Next Basic Pistol class - Friday April 6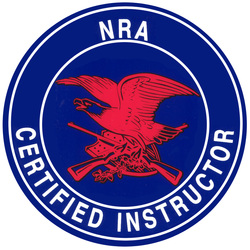 NRA Basic Courses are for beginning students to acquire the BASIC KNOWLEDGE, SKILLS AND ATTITUDE NECESSARY FOR OWNING AND USING A FIREARM SAFELY.
Although these courses are designed or beginning students, they are an excellent choice for anyone who has never had any formal training to gain a better knowledge base and improve your shooting skills.


---
---

Offered in Basic Pistol. Basic Rifle, and Basic Shotgun, and Muzzle Loaders. In each course, the student will learn basic firearms safety relating to all firearms, and then learn the basic components of that particular type of firearm and their functions, then learn about ammunition for that type of firearm, the components of that type of cartridge, and it's intended purpose. Finally, you'll go on to learn how to properly handle the firearms while shooting to effectively place the shot on your target.

The NRA Basic Courses, are geared toward recreational shooting and not self defense. However, it is highly recommended that before taking one of the advanced courses for personal defense, please give serious consideration to taking a Basic Course first. Some of the NRA courses require it. Sort of like learning to walk before running. Very few people who learned to shoot from their father, uncle, friend, or neighbor, really learned proper gun handling, just ask our Chief Instructor.
All of these classes will introduce you to several different types of firearms within the category, such as semi-auto, pump, hinge action, (Break open) revolver, etc, and you will handle each of them to get an idea which type is right for you.


NRA Basic Pistol is a very informative 9 hour class that was designed by the NRA to help new pistol owners, or those wishing to become new pistol owners, learn to safely handle, and shoot, a variety of pistol designs, including two semi auto pistols with suppressors attached! :-) We supply the guns and ammunition for this class, so no need to rush out and buy a gun that might not end up being the ideal pistol for your needs. After this class, you be a much more well informed consumer, and more likely to choose just the right one that fits your needs, capabilities, and budget. The price of this class is $110 per student, and includes everything you need, except eye protection, ear protection, and a notebook and pencil. There is a "Blended Learning" version of this course, but we choose to not teach this version unless someone specifically asks for it.
--------------------------------------------------------------
NRA Basic Rifle is an 8 hour course and involves live fire. We supply the .22 caliber rifle and ammunition .
Cost is $125 per student including a student information packet including a handbook.
--------------------------------------------------------------
NRA Basic Shotgun is a 10 hour course done in one day and involves live fire. We will supply a 12 gauge shotgun for you to use if you need one, but you are responsible for purchasing all ammunition. You should bring 100 rounds (4 Boxes) of ammunition with you. Cost is $150 per student including a student information packet including a handbook.
--------------------------------------------------------------
NRA Basic Muzzle Loader Shooting is a 12 hour course, covering Rifle, Pistol, & Shotgun all in one two day class.
Being a 12 hour class, spanning two days, the price of this class is $175 per student including a student packet with a 132 page handbook.